I tasted the Paruppu Usili's only in restaurant .In my house hold Usili's are not even cooked once.
I want to try Paruppu usili with cluster beans when ever i bought ,but not able to do so. I tried for the first time and it came out very well.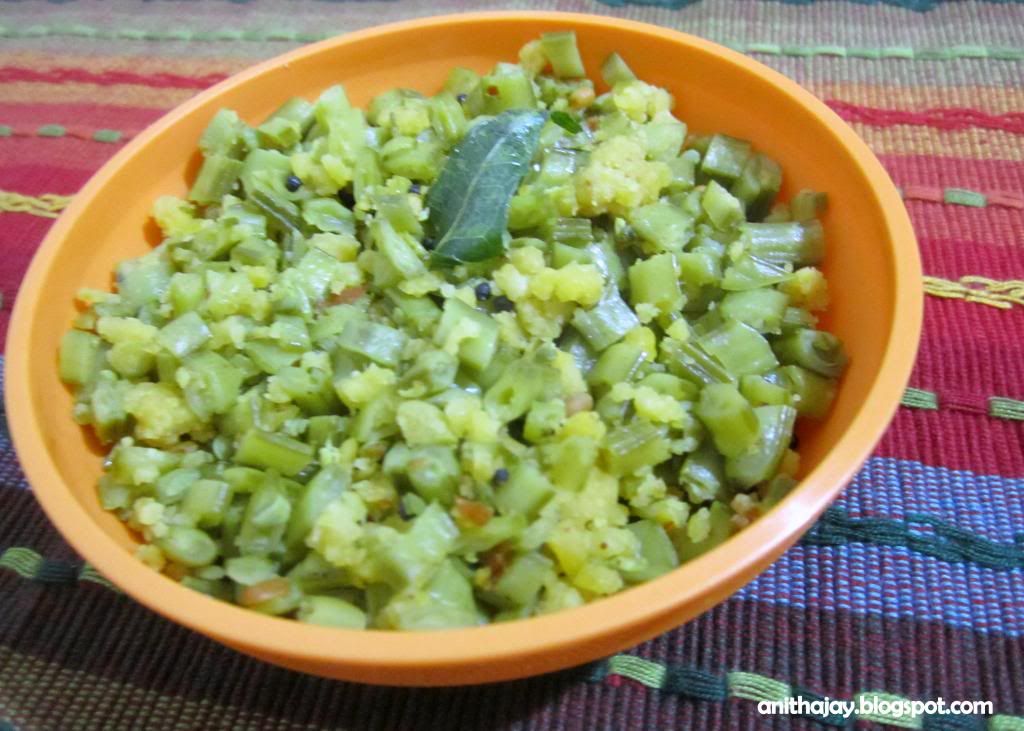 Cluster Beans 2 cups
Toor dal 1/8 cup
Channa Dal 1/8 cup
Red chilli 2 Nos
Mustard seeds 1 tsp
Curry Leaves 5-6 Nos
Turmeric powder 1/4 tsp
Hing a small pinch
Salt to taste
Cook cluster beans till turn soft and keep it aside
Soak the channa Dal and Toor dal for an hour.Drain water blend it along with the red chillis in a blender as a coarse mixture.
Steam cook the Dal mixture for 5 - 10 minutes.Once cool down scramble and keep aside.
Heat oil in pan , add hing, mustard seeds, curry leaves. Once splutter add dal mixture and cook for 2-3 mins.
Then add cooked cluster beans,mix well and cook for 2 minutes.
Serve hot with rice and curry.